About the company

With 14 years of experience in customer support and some years in web development on the private basis the founder of the company Begacom IT Business can offer you a very good customer service. Also the healthy economy in the background makes it easy for the company to work properly which means that the customer comes first.
The company was founded in Malmoe, Sweden on May 06 2015 and today it has some customers in Sweden and in southern Europe. The companys's goal is to reach both private and company customers, not only from the Scandinavia and Europe but also from the other parts of the world.

Ajdin Beganovic, BSCPE
CEO, Begacom IT Business
+46 (0) 707 998 436
ajdin.beganovic.eu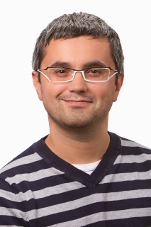 ---
Interesting information:
This website is on one of the servers that run on power purchased with RECS-certificates, which guarantees that the power used comes from wind turbines. RECS stands for Renewable Energy Certificate System, and is a worldwide collaboration that contributes to a greener environment.

The website is created with WordPress Theme: Corporate Source by eDataStyle .

Our old logo is created by Prodz AB (prodz.net). The new one is created by us.

An article about the company is in Justfindit.se Magazine.